Online Marketing: SMM, SEO and More for Small Business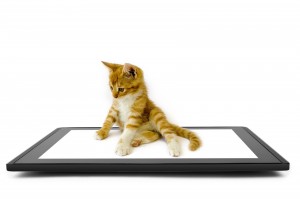 The internet remains a mystery. No, this is not a commentary on why kitten videos are so popular, but rather about how a small to medium size business deals with online marketing. It's a mysterious world of online marketing.
Most companies have tried social media marketing (SMM) and email newsletters, have at least read about search engine optimization (SEO) and wondered about digital advertising (display or pay per click – PPC). How it all is supposed to work is confusing.
In fact, we've met with many business owners who have said something like, "We tried social media, but didn't get anything from it." OR "Our website was higher on the search engines, but now it doesn't show up at all." OR "I tried to advertise on Google, but I didn't get any contact forms submitted." OR "We started an online or email newsletter but only sent a couple out."
These are common complaints because the promise of online marketing has been so great, the expectations so high. Most small businesses have not reaped the benefits. There are a number of reasons for this disconnect, but for the most part it boils down to the same issues that cause any marketing strategy to fail: lack of planning and inconsistent execution.
That's why we're pleased to announce our small business packages for online marketing. We'd like to talk to you about considering online marketing for your business (or possibly to try them again).
From website development to search engines, online ads to social media and even smartphone mobile apps, we can help your business build the online tools to drive traffic, grow your following and convert to prospects and sales.
Here's our philosophy on online marketing:
Start simple…we will help you first with the foundational pieces for online success. We will develop a plan for your online presence. No more fit and start attempts on the web.
Help people find you…we'll create the right business profile to describe your business and make sure it is on the directory sites that matter. We'll coach you on tips for making your website better, or can help plan, create and post content for you. We'll make you more mobile.
Everything in marketing is a test…that's never been more true than with online marketing. There are platforms which will charge you thousands of dollars per month. We'll start with a project and test the results, adjust and do better and build momentum.
If it sounds too good…We're all for new technology and promotional ideas. However, no one idea is the answer to building your sales. That's why we don't chase, we plan and execute.
One other concept that you may not find from online DIY providers… we'll help integrate your online and traditional marketing efforts. We know budgets are tight, we can help you decide how to allocate your marketing budget between traditional marketing efforts like advertising and promotion, and new online opportunities. The mix matters, and we can help you get that right.
We'll also help integrate the two, creating ways to drive people to use your online tools and how to engage them for conversion to "live" sales calls or face-to-face meetings.
If you've tried online marketing and not been successful, or have been too busy (or scared!) to try, we'd like to talk to you. We can show you some programs we've run and talk about your options. We'll rough out a plan or run a test project. Contact us to ask a question about online marketing, have us do a free assessment or just to set up a time to chat.
Online Marketing Services from Genius Marketing
Website Development – Responsive website design and development, content planning and creation including blogs and video, search engine optimization, analytics and managed website updates and content posting. Also ecommerce solutions.
Directory Optimization – Capturing of online directory listings, development of strong company profile using targeted keywords, ongoing management of listings.
Social Media Marketing – Planning, revitalization of currently used platforms, development of new pages/profiles, content calendar and plan, content creation and posting, and ongoing management/reporting.
Online PR – Creation and distribution of news stories with keywords and links back to the website.
Online Advertising – Pay per click or display advertising including mobile advertising network.
Email Marketing – Email newsletters, conversion tools and content management.
Mobile Apps – Design and development of apps for information, marketing and customer service. Development of content updates and app management.
Remember… you don't have to use all these tactics! Nor will we suggest you develop them all overnight. Let's discuss a plan for the best tools to develop and how to best schedule and maintain the content and functionality. It can be confusing… let us help you plan, execute and manage a successful, ongoing online marketing process. Contact us today to discuss your questions, do a free assessment or just talk about your marketing goals.
SLE