Integrating Marketing & Sales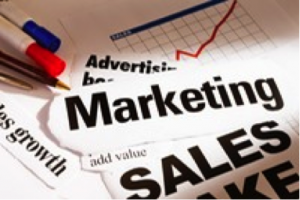 Hatfields and McCoys. Ohio State vs. Michigan. Democrat vs. Republican. All are famous feuds. How about this one: Marketing vs. Sales. It dates back as far as business itself. From the dawn of business time, there has always been the sour sound of "marketing doesn't give us any good leads" and "sales doesn't understand how (much) marketing helps them".
Now you also have IT, information technology in the mix. Choosing a CRM or a marketing automation tool.
It's complicated and the solution eludes most companies.
We help companies organize their marketing and sales all the time. I admit, it can be messy, but generally we're successful integrating marketing and sales (and the technology) into a harmonious process. A process that is like an engine continually cranking out good leads that get closed.
The trick is… there is no trick. It is a matter of understanding several things first:
The unique value proposition of the offering,
How sales are actually made,
Why people buy (and who they are), and
The constraints of resources.
With this information, an integrated program can be developed that includes marketing elements, direct contact sales and is all managed by a technology (or two). However it starts with a process. A process that can be implemented, managed, tracked and replicated just like any other business process.
If you're struggling to make marketing and sales play nice (or better, work together to make more sales happen), contact us. We can help.
SLE