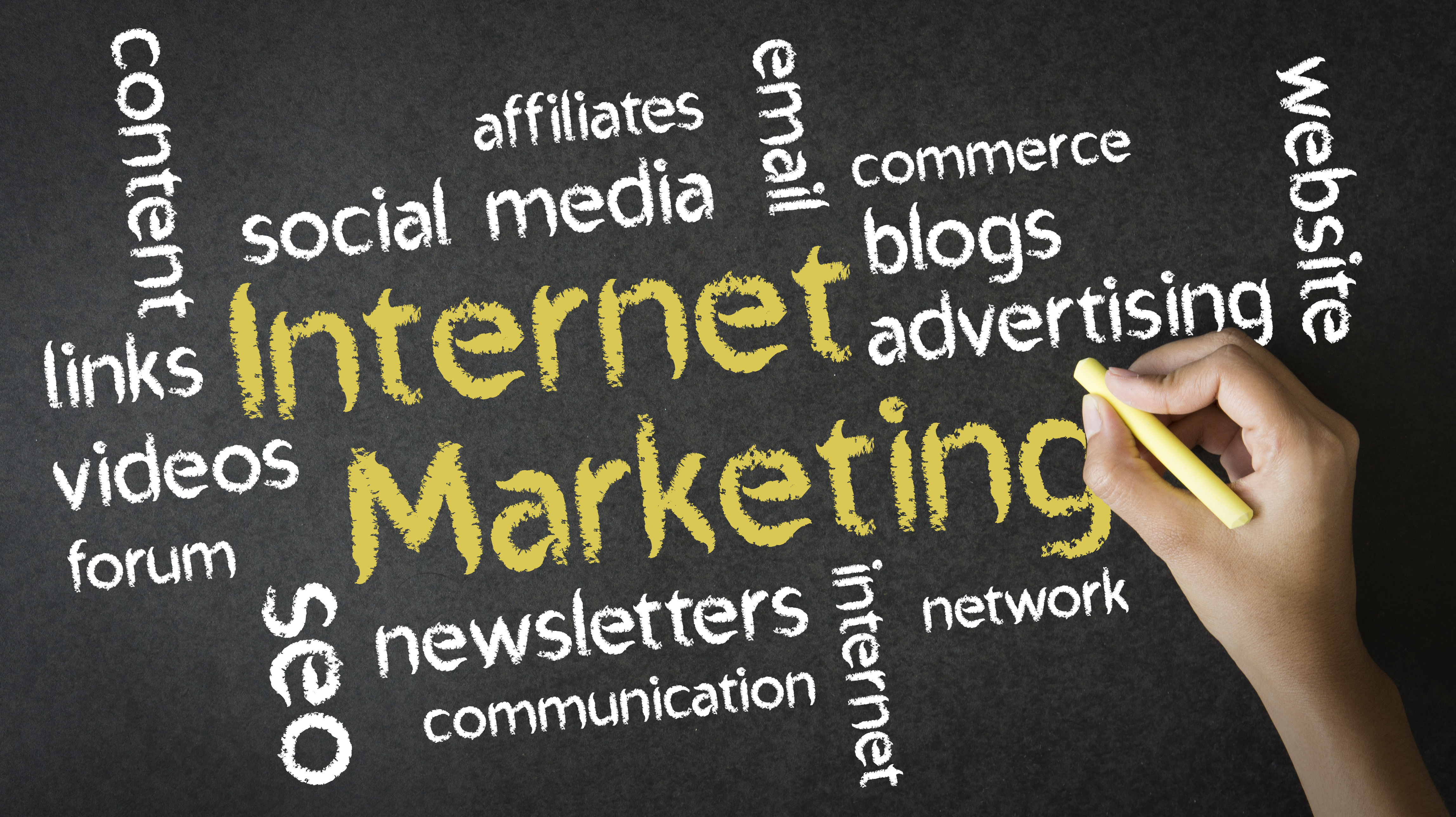 Online Marketing in 5 Steps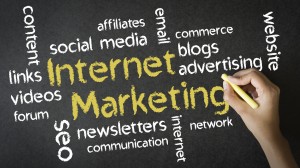 I get a lot of questions about websites, Google ads, social media and other online marketing tools. That's because people know that the web is now the center of the marketing universe. So what does your organization need to do to get your online presence (or digital marketing plan) organized and effective? Here's a primer… online marketing in five steps. Thinking through these fives steps will yield an effective digital marketing plan.
Your website
Your website can no longer be an online brochure. Yes, a company website will always have information about the services provided by an organization. However, that is not enough. Your site must be a resource for the target audience. Prospective customers use websites for two reasons: first, in discovery – they are searching online to find information to solve a problem or to satisfy a need or want. If in that discover research, they find your organization, they will use the information and functionality of the website to determine if you/your organization are a possible solution. Second, people who meet you (or hear an ad or are referred to your organization) use the website as a qualifying step – meaning they look at your website to see if you're legit, you got the goods, you can deliver, etc. Both of these are critical in the sales process… moving people closer to the point of clicking "Buy" or talking to you about a project.
So, your website needs to talk to those prospects who are actively seeking you to solve their problem. Beyond this priority for the website, it can (and should!) be used as part of the enticement of future customers. These future customers are the folks who don't know yet that they need to buy from your organization. They may be prospects, but often times they are just suspects; defined as people who could buy, but are not actively in the market.
Your website can still be a resource for suspects. It can provide information and/or functionality which is of interest to your target market. Such information you provide for free, or at a maximum, in a trade for contact information. Most people expect information at no cost. That's the way the internet works! For your organization, this may mean providing expert insight to the industry, examples of problems your target audience faces (and the solution your product/service provides), interesting tips for helping them in their career or life. Or you may become an aggregator of information, reposting or commenting on news stories from other sources.
The effective website will provide information of use to the target audience. It will be updated with new information on a regular basis. For reasons of SEO (search engine optimization) it will also be responsive…read more on going mobile.
Capture Directories
In many ways, the internet is just a big filing cabinet. Everything that used to be on your shelf (encyclopedia, dictionary, old reference books from college, sports magazines, a TV) is now online. The old phone book and business directory have moved online, too.
Your business is listed in business directories. Dozens of them. The data is culled from various sources, and is populated from site to site. Guess what? It may be incorrect. That's why directory capture is so important. From Google to the phone book, online directories want your organization to claim and manage its listing. It's a win-win. They get accurate data, you get the ability to help decide how your business is described online.
Genius Marketing does directory capture for companies as a service. It takes time and know how to navigate the directories. The result is correct contact information, better descriptions of your organization and products/services, and links to your website content. It helps with Google searches and even Map applications… so people can find you in both the cyber and real worlds! Directory capture should be a priority in your digital marketing plan.
Social Media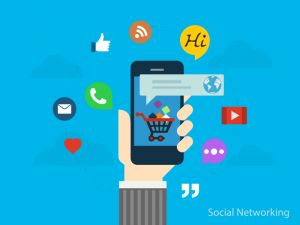 Social media is great! Right?!?! Right? (Place your favorite sad emoji or sarcastic meme here.)
For many business owners and organization managers, social media is not great. It can be hard to manage and difficult to ascertain the benefit. So why is it on the list?
Many tried to use social media for their business early on, without good results. It is easy to create an account and start posting. Then work or life intervenes and there is not an immediate response and….
It is time to consider it again (or for the first time). Depending on your industry and target market, there is one social media platform that you must use in your online presence. (There are more than one, but let's start simple.) For retail companies, it may be Twitter, Facebook or Pinterest. For B2B, it is probably Linkedin. For both, it's YouTube.
The key to success is developing a simple plan for content for whatever platform you choose. The mechanics of posting is easy if you have an editorial calendar giving you the subjects for your posts. Take time to plan the content, and consider how you will promote your use of social media, and it can be a powerful tool for your organization.
Online Advertising
Like social media, many organizations tried Google ads at some point. It is time to consider online advertising again. Both Adwords and the display ad networks have evolved very nicely. Ads can now be targeted by location, device and even on "psychographic" or lifestyle measures. From YouTube to your favorite game app, your organization can place ads very specifically, which means you can tighten budgets and test messages, placement and other variables.
From video ads that run before specific web content, to re-targeting ads that "follow" visitors to your website, web advertising is maturing into a measurable, effective marketing channel.
If you know your target audience (and you better!), you can place an online ad that they will see. If you have information that matters to your audience, you will get results.
Email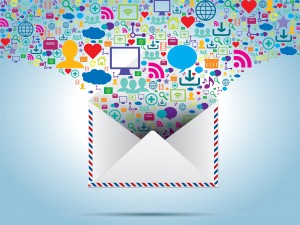 Yes, I get too many email newsletters. So do you. That out of the way, why isn't your company sharing your great information with customers and/or prospects? Many of the companies I work with confess that they think their customers know what they do, but find out they don't. Let's personalize that… have you ever heard this from a customer:
"Oh, I bought that from X. I didn't know you do that!"
We've all felt that sick feeling. Potential sales lost.
That's one reason to consider email marketing (it's also a reason to consider training in cross- and up-selling… but that's a different article). Even if your customers don't read the full email (and many won't), they will see your organization's name and (if done right) their rep's email address. Keeping that top of mind awareness could mean a call or email that changes "I didn't know…" to "Do you do….?"
Summary
A great online presence and digital marketing plan can be developed. Focus on these five. If you need help developing or implementing, Genius Marketing can help.
One More Thing
This could have been six steps to online success, because Video Marketing shows up in several of these five. Video is both effective, and easier than ever to create and use. It can be a great anchor for an email, great website content and you can host it for free on the world's number two web search engine (YouTube). We'll do a separate article on video in the near future.
SLE